Top 10 Romantic Era Composers
The romantic period which lasted from the late 18th-century until well into the 19th-century was jumpstarted by the British Industrial Revolution, which led to significant social changes. The standard of life improved and concerts were no longer a privilege of the wealthy. Composers had more freedom to put their emotions into the music. The following list includes some of the most well-known romantic period composers.
Pyotr Ilyich Tchaikovsky (1840-1893)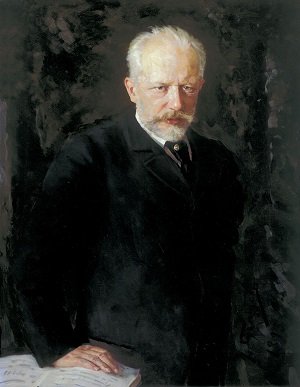 Russian composer, Pyotr Ilyich Tchaikovsky began writing songs often dedicated to his mother at the age of just four. He studied at Saint Petersburg Conservatory, and by the age of 29, his prodigious talents had been recognized when he was appointed a professor of music at the Moscow Conservatoire. His works often have strong military influence and a tendency of using minor keys; the most famous compositions include his three last symphonies, the violin concerto, his first piano concerto, the overture in 1812 and his opera Eugene Onegin. He also wrote the two most famous ballets of musical history; Swan Lake and The Nutcracker.
Ludwig van Beethoven (1770-1827)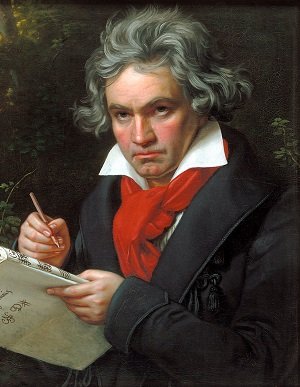 Named after his grandfather Ludwig van Beethoven was born into a musical family in Bonn Germany. Beethoven had a miserable childhood when he played wrong notes his drunken father would beat him which may have attributed to his ear damage. Beethoven kept his deafness in secret however in a letter to a friend, revealed he was suffering from hearing problems from at least the age of 32. It's hard to imagine the music giant possibly composed all his late works in silence and never heard them played. Including the ninth symphony, the late string quartets, and the missus alumnus.
Felix Mendelssohn (1809-1847)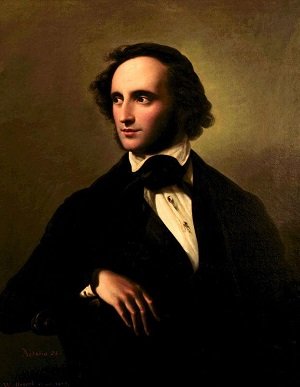 Felix Mendelssohn was a descendant of a distinguished and wealthy Jewish family who had ties with the great German writer, Johann Wolfgang von Goethe, hence why Mendelssohn liked to write music for literature. During his lifetime, he was devoted to helping other talented musicians and founded the Leipzig Conservatory of Music. He is considered one of the most important musicians of the Romantic era and set new standards as a conductor. His famous works include Violin Concerto in e minor, On wings of song, Midsummer Night's Dream, and Wedding March which Queen Victoria hand-picked as her daughter's wedding song.
Fryderyk Chopin (1810-1849)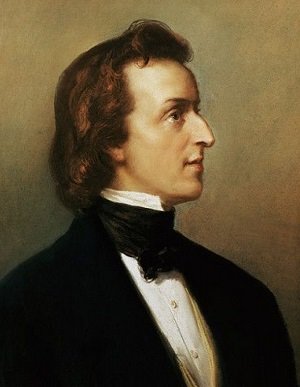 Polish-born composer and pianist Fryderyk Chopin received his musical education at the Warsaw Conservatoire, where he also composed his first pieces. But at the age of 20, his father sent him abroad to be away from the forthcoming November Uprising, also known as the Polish-Russian War. Recognized as one of the greatest composers of music of the Romantic period, Chopin is also one of the most famous pianists of the nineteenth century. His music is still today one of the most played and remains an essential passage to understanding the universal piano repertoire.
Franz Liszt (1811-1886)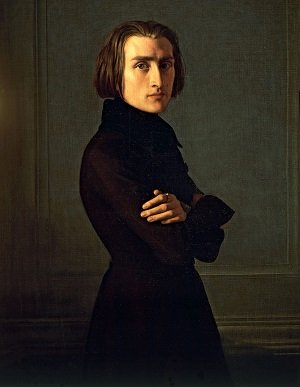 A close friend of Chopin, Franz Liszt was a Hungarian composer, pianist, conductor, Theater director, music teacher and writer. It is said that Lizst was very handsome and knew how to interact with his audience. His lady fans would fight over the gloves he threw to the audience. Liszt influenced and supported several major figures of nineteenth-century music. His music is soothing, dreamy but also virtuoso; famous works include Hungarian Rhapsodies, Liebestraum - Love Dream, piano concerto no 1.
Robert Schumann (1810-1856)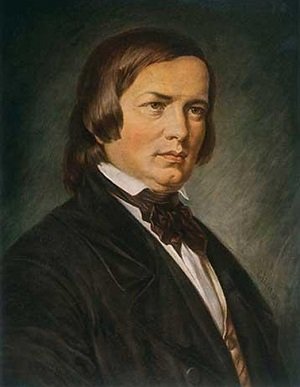 Robert Schumann never set out to be a musician, in fact, he went to Leipzig University to study Law then realized his true passion for music. It was only after 1830 when music was at the center of his life and he considered himself a composer. Many of his contemporaries considered his works too difficult. But with the late-20th-century musicological discussion, the view has changed. Schumann's complete works will be extensively recognized, and he is fully applicable as one of the great composers of the 19th century. Famous works include Album for the young, Etudes After Paganini Caprices, Impromptus [on a Theme by Clara Wieck.
Niccolo Paganini (1782-1840)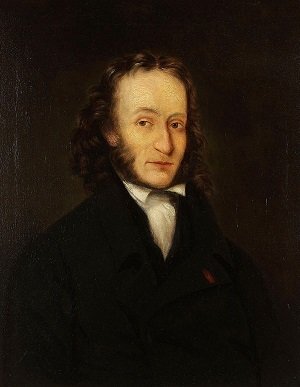 Niccolo Paganini, the Italian composer, was described as a man who sold his soul to the devil in exchange for impossible techniques on the violin. The truth is, Paganini practiced a lot on the violin since a young age, later on, 15 hours a day to be said, at age 13 his teacher had no more skills to teach him. Most of his works were written for strings, especially violin and guitar, mainly because his father was a Mandolin player so that they could play a duet together. His 24 Caprices for Solo Violin is the bible for violin students, the difficulty and virtuosity remain after 200 years.
Richard Wagner (1813-1883)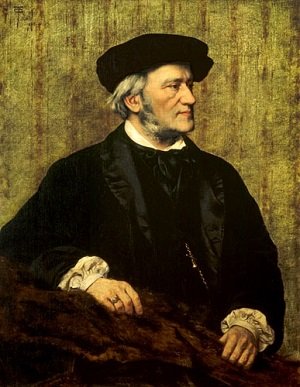 German composer Richard Wagner was said to be one of Hitler's favorite composers, not only did he support the idea of Nazism; he even wrote a piece of anti-Judaism (Das Judebthum in die Musik.) Hitler used this music as a propaganda tool against Jews. Wagner founded Bayreuth Festival and was particularly known for his rich harmonies, dramatic sounds and dissonant chords which can be found in Der Ring des Nibelungen, Tristan and Isolde, Lohengrin (the other Wedding March still being used today.) He changed the expressiveness of romantic music and the theoretical and practical foundations of opera by using dramatic acts as a Gesamtkunstwerk and wrote the librettos, music and directing directions.
Georges Bizet (1838-1875)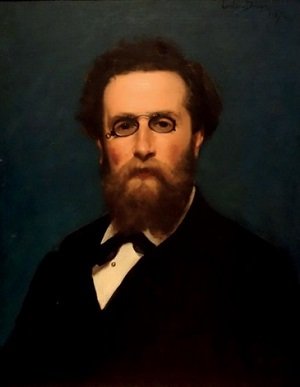 Georges Bizet, born in Paris, France. He was accepted to Paris Conservatoire at age nine; to put that into perspective the average entering age nowadays is 17. Bizet composed the masterpiece Carmen Suite, one of the best-known and most-performed operas in the world. The story is based on a novel written by French writer Prosper Merimee. Bizet died of a heart attack at only 36 years old.
Johann Strauss II (1825-1899)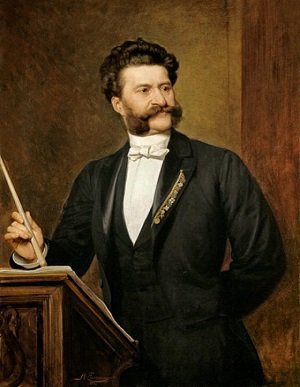 There are six great Strauss in music history. It all started with the legendary Strauss I, Strauss II's father, who was constantly on tour abroad even after marriage. He didn't want any of his children to pursue a musical career, however after the divorce, Strauss II's mother supported all her children to take advantage of their musical talents, Johann Strauss II was particularly successful, his instrumental arrangement was grander than his father and had written 500 Waltz. Strauss, I might be called Father of Waltz, but Strauss II was crowned as King of Waltz.