6 Wifes of Henry VIII of England
Henry VIII (reigned 1509-1547) went into history as one of England's most important rulers. The key event of his reign was the break with the Roman Catholic Church and the creation of the Church of England. But Henry's reign is probably best known for his turbulent love life that resulted in six marriages and two beheadings.
Catherine of Aragon (1485-1536)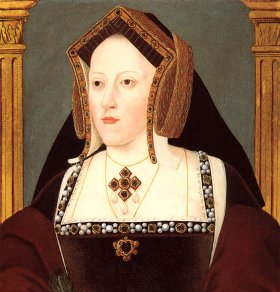 The first wife of Henry VIII was the daughter of Ferdinand and Isabella of Spain. She married Henry after he acceded to the throne in 1509 and bore him a daughter, the future Queen Mary I in 1516. By the mid-1520s, Henry became frustrated due to the inability to produce a son with Catherine. He started an affair with her lady-in-waiting, Anne Boleyn and began campaigning for the annulment of his marriage. When it became clear that the Pope will not annul his marriage to Catherine, the King broke off with Rome and had his marriage annulled at a special court in 1533. Catherine, who refused to accept the annulment of her marriage, died in 1536 at Kimberlyn Castle.
Anne Boleyn (1501-1536)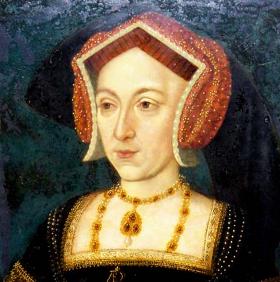 The second wife of Henry VIII and Queen of England from 1533 to 1536 played the key role in English Reformation. By refusing to satisfy herself with the position of the King's mistress, she soon became an obsession for Henry. He put all efforts to annul his marriage to Catherine of Aragon to be able to marry Anne. They married at a secret ceremony in January 1533, while Anne was made Queen six months later. In September, she gave birth to the future Elizabeth I, but Henry was embittered because the child was not a boy. After three miscarriages, the King gave up on his wife and had her investigated for high treason. She was found guilty and executed by beheading in 1536.
Jane Seymour (c. 1508-1537)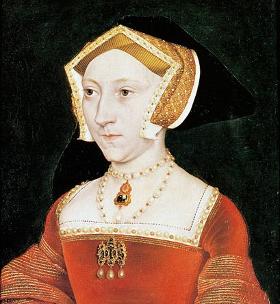 Jane Seymour and Henry married only a few days after Anne Boleyn's execution. She was proclaimed queen consort shortly after marriage, but she was never crowned probably due to plague in London. According to some, however, Henry perhaps did not want to have her crowned until producing a male heir. Jane Seymour finally gave birth to the desired son, the future Edward VI in 1537, but she died within less than two weeks from postnatal complications. She is buried beside Henry in St. George's Chapel in Windsor Castle.
Anne of Cleves (1515-1557)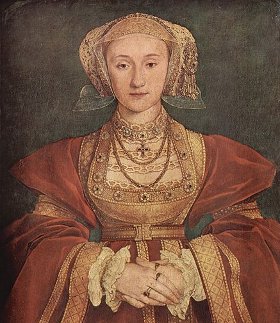 This German noblewoman was chosen as Henry's fourth wife based on a portrait painted by artist Hans Holbein the Younger. Henry was disappointed over her appearance when he first met her and tried to find a legal way to avoid the arranged marriage. But since it would endanger the alliance with the Germans, Henry was compelled to marry her in January 1540. But the couple never consummated the marriage, and within six months after marrying Anne of Cleves, Henry achieved annulment of the marriage. She did not oppose the annulment and received a generous settlement in return.
Catherine Howard (c. 1518/1524-1542)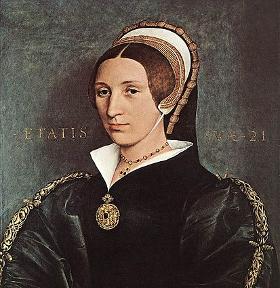 Henry married his fifth wife Catherine Howard within less than one month after the annulment of his marriage to Anne of Cleves. She was young and attractive, while her 30 years older husband weighed about 140 kilograms and had a badly smelling ulcer on his leg that was drained daily. Soon after marriage, Catherine started an affair with the King's favorite courtier Thomas Culpeper. The adulterous lovers were caught, and in early 1542, Henry's fifth wife was found guilty of adultery and executed by beheading.
Catherine Parr (1512-1548)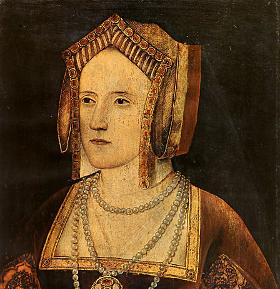 Catherine Parr was the sixth and the last wife of Henry VIII. Just like Henry, Catherine Parr became widowed in 1543. After the death of her second husband John Neville, Lord Latimer, Catherine began a romance with Sir Thomas Seymour and brother of Henry's third wife, Jane Seymour. But since the King showed interest in her, she refused Seymour and accepted a marriage proposal by Henry. She outlived the King, who died in 1547 and married her fourth husband, Thomas Seymour, six months later. She died in 1548, probably from postnatal complications.