10 Historical Gay Couples You May Not Know About
The historic yes vote in the Irish referendum on same-sex marriage proves that the society is getting more and more accepting and open-minded when it comes to homosexuality. In the not-so-distant past, homosexuality wasn't only frowned upon but it was even treated as a crime and prosecuted as such. Most gay couples therefore chose to keep their same-sex relationships a secret which has been uncovered only in the recent years.
Oscar Wilde and Lord Alfred Douglas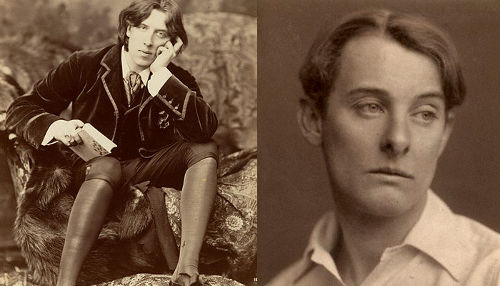 It was June 1891 when Oscar Wilde (1854-1900) met the 21-year-old Oxford undergraduate and poet Lord Alfred 'Bosie' Douglas (1870-1945) who soon became his lover. 16 years Wilde's junior, Bosie was a real inspiration for the famous Irish author and his work including 'The Picture of Dorian Grey'. But Bosie's father, who disapproved of their affair, started a campaign against Wilde which indirectly led to his arrest on the grounds of gross indecency. He was sentenced to two years in prison. After Wilde was released from prison, the two lovers were reunited once again. But their happiness didn't last this time either. Their families forced them to separate, threatening to stop providing funds.
Virginia Woolf and Vita Sackville-West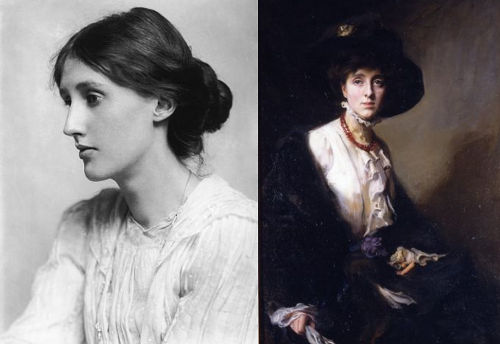 Virginia Woolf (1882-1941) and Vita Sackville-West (1892-1962) met at a dinner party in the early 1920s. Upon the realization that Vita was a writer, Woolf offered to publish her book through the Hoharth Press that was started by the famous writer and her husband a few years earlier. The two soon became close friends and eventually, lovers. Their romantic relationship came to an end sometime in the late 1920s but they remained good friends. Interestingly, their husbands knew about the affair but did nothing about it. Vita and her husband had an open marriage, while Virginia's husband Leonard didn't object because he wanted for his wife to be happy.
Michelangelo and Tommaso de Cavalieri
In 1523, the genius behind some of the most stunning works of art in history fell madly in love with a young nobleman named Tommaso de Cavalieri (1509-1587) to whom he dedicated a large part of his poems. Based on the letters exchanged between the two, the feeling appears to have been mutual. But in 1548, Cavalieri got married. Nevertheless, he remained close with the celebrated artist until his death. It remains uncertain whether Michelangelo (1475-1564) and Cavalieri ever had a physical relationship.
Walt Whitman and Peter Doyle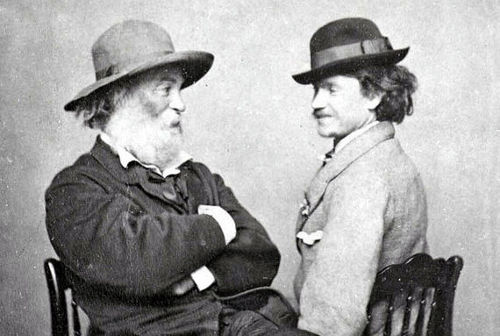 Although the sexual orientation of Walt Whitman (1819-1892) remains a matter of debate, most biographers of the American poet and essayist agree that he was homosexual, or at least bisexual. Over the years, he developed close relationships with many men, with some being speculated to be much more than just friendships. And one of such relationships was that with a streetcar conductor Peter Doyle (1843-1907) whom he met in 1865. According to the later Doyle's account, they went to a hotel after he ended his shift which became a "practice" for them for many years to come.
Tennessee Williams and Frank Merlo
Tennessee Williams (1911-1983), the man behind plays such as "Cat on a Hot Tin Roof" and "A Streetcar Named Desire", and Frank Merlo (1922-1963), a Sicilian-American actor, first met in New Orleans in 1947. One year later, Williams had fallen deeply in love with Merlo. The feeling was mutual and they soon started a relationship which lasted for 14 years, right until Merlo died from lung cancer in 1963. After Merlo's death, Williams fell into a severe depression and never truly recovered from losing not only his lover but also his muse and source of inspiration.
Eleanor Roosevelt and Lorena Hickok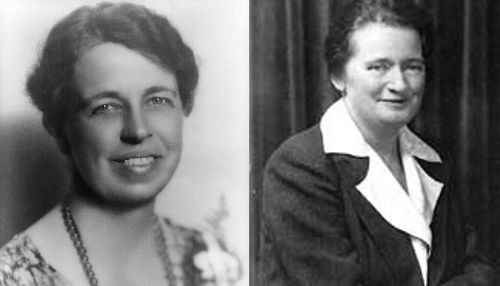 Eleanor Roosevelt (1884-1962), the longest serving and most impactful First Lady of the United States, and Lorena Hickok (1893-1968), a journalist, first met in 1928. They soon took a liking to each other and began a relationship that lasted for thirty years. They met before Franklin D. Roosevelt was inaugurated and by the time he was sworn in as the U.S. President, the First Lady was already wearing a sapphire ring given to her by Hick as Eleanor liked to call her. Their relationship had been a source of major controversy and many of the letters exchanged between the two have been burned. But those that survive suggest that they were much more than just good friends.
Greta Garbo and Mercedes de Acosta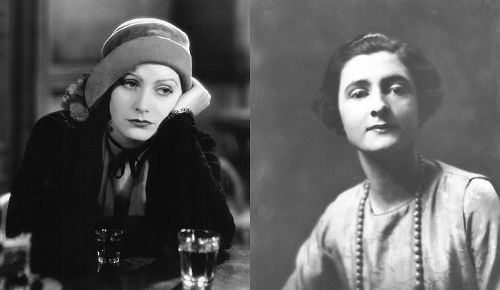 Mercedes de Acosta (1893-1968) met Greta Garbo (1905-1990) at her friends' house in 1931. Garbo was a famous Hollywood actress and an icon, and Acosta a poet, playwright and scriptwriter - and an open lesbian who claimed she could get any woman she wanted. Indeed, the two started a relationship shortly after they met. However, Acosta's relationship with Garbo was everything but easy and one day, the beautiful actress decided that Acosta brings her bad luck. Also, she was unhappy with Acosta's disclosing her homosexual relationships in her memoirs. She decided to literally erase Acosta from her life. As Acosta was on her deathbed, a mutual friend asked Garbo to at least write to her. But Garbo wanted nothing to do with her former lover.
W. Somerset Maugham and Gerald Haxton
W. Somerset Maugham (1874-1965), one of the most successful writers of the 20th century, met Gerald Haxton (1892-1944) shortly after the outbreak of World War I in 1914. The two men, both of whom were serving at the Red Cross ambulance unit in France, soon became lovers. In 1915, however, Haxton was caught in a homosexual act with another man in London, and while he was absolved by the British court, he was deported from the country. Maugham, on the other hand, got married with Syrie Wellcome in 1917. Nevertheless, they continued their relationship, spending most of their time together traveling around Europe until finally settling down in a villa Maugham bought on the French Riviera.
W. H. Auden and Chester Kallman
W. H. Auden (1907-1973) and Chester Kallman (1921-1975) met at a reading at the Keynote club in Manhattan in 1939. Shortly thereafter, the celebrated poet was wearing a wedding ring and bought one for Kallman as well. Two years later, however, Auden found out that Kallman was being unfaithful. Auden confronted his lover, demanding from him to be faithful but in vain. Realizing that he couldn't change the man he loved, Auden eventually accepted Kallman's infidelity. They kept on going and when Auden died in 1973, it was Kallman who found him in his bed in a hotel in Vienna.
Pyotr Ilyich Tchaikovsky and Vladimir Davydov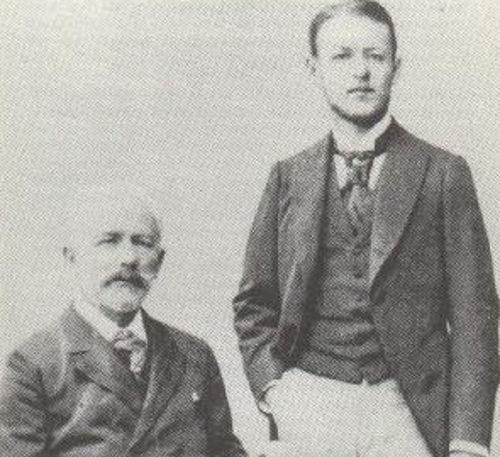 Vladimir Davydov (1871-1906) wasn't only the lover of Pyotr Ilyich Tchaikovsky (1840-1893) but he was also his nephew. Bob, as the famous composer like to call him, was the second son of his sister Alexandra. Though Tchaikovsky, unlike his brother Modest who was openly gay, was hiding his sexual orientation, his love letters to Bob leave no doubt about his homosexuality nor about the true nature of his relationship with his nephew. A few days before his death in 1893, Tchaikovsky conducted the premiere of his last work, the Sixth Symphony or Symphonie Pathétique which he dedicated to Bob.