List of 5 Most Bizarre Papal Acts in History
With Pope Benedict XVI having just resigned, Pope Celestine V, the last pope to abdicate has been singled out - but research leads to several more interesting Papal acts in history. There are popes that are interesting not only for their entire papacy and legacy, but for a single bizarre act that defines them. The following is a list of five such stand-out papal histories.
Stephen VI : Exhuming Deceased Predecessor Pope and Putting Him on Trial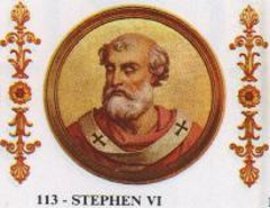 In January of 897 Pope Stephen VI exhumed his predecessor Formosus' nine month–deceased body in order to redress him in his papal costume, seat him on the throne, try, and defame him, of course finding him guilty. Stephen VI then had three of Formosus' fingers cut off, the three fingers on the right hand used to give blessings. Formosus' corpse was then stripped of his sacred costume and then re-clothed as a pauper, dragged through the streets, and dumped in the Tiber River.
Celestine V : Claiming to Have a Vision that God Would be Furious if Pope was not Elected Quickly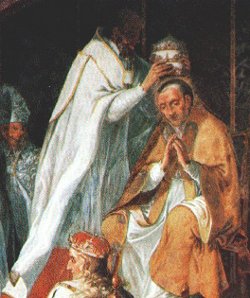 In 1292 the future Pope had a vision and sent a letter to the cardinals telling them to elect a Pope quickly, or God would be furious. The cardinals subsequently chose him, Pope Celestine V., though he never wanted to be Pope and even tried to run away; thus he was made Pope in the Catholic Church's last non-conclave papal election. He issued an edict that a Pope had the right to abdicate and resigned in 1294 after five months as pope, citing his desire to return to a humble existence (he had even been sleeping in the cold marble corridors rather than in the Papal apartment). Sadly, he was then imprisoned in the castle of Fumone, where he died nine months later (possibly to foul play, as his skull has a hole in it).
Sergius III : Murdering Two Immediate Predecessors and Fathering a Son, the Future Pope John XI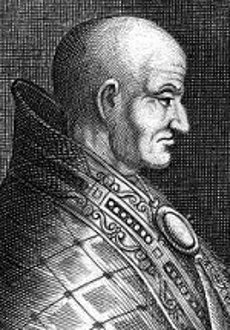 In 904, the papacy, merely a pawn of warring aristocratic factions at that time, endured an era of feudal violence and disorder in central Italy. Sergius III took control of the papacy with the aid of Theophylact, Count of Tusculum who de facto ruled Rome from about 905 to his death in 924. When he ascended to the papal throne, Sergius III ordered Antipope Christopher strangled to death and supposedly ordered the murder of another predecessor, Leo, as well. He is also alleged to have an affair with Theophylact's daughter. The result of the affair was a male child who later became Pope John XI.
Sylvester II : Studying Magic and Being in League with the Devil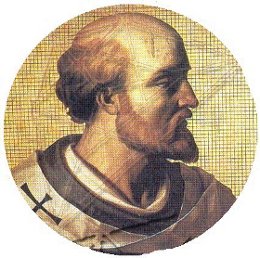 The first French Pope, Sylvester II was rumored to have studied magic and astrology via Islam as well as being in league with the devil. He supposedly also have built a brazen head that answered his questions with "yes" and "no". Besides being in pact with the devil, he was also rumored to have a pact with a female demon called Meridiana who allegedly helped him ensure the papal throne. The story goes that this female demon or the brazen head told him he must not read a mass in Jerusalem. The Pope canceled his trip to Jerusalem but then read a mass in a church called Santa Croce in Gerusalemme ("Holy Cross of Jerusalem"). Upon returning to Rome, he became sick and asked the cardinals to cut up his body after his death and shatter it across Rome. According to another version, he ordered his tongue and hands cut off after reading the mass. The rumors, however, may have been connected to his efforts to root out corruption within the Church and his interest in science.
Leo XIII : Blessing the Camera while Being Filmed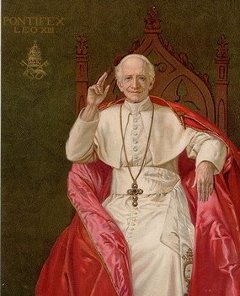 Leo XIII reigned from 1878 to 1903, making him the last pope of the 19th century and the first pope of the 20th century; he is fascinating for the fact that he is the first pope to be seen on camera, serving to quiet rumors of ill health. The footage itself is amazing, for once seated, the Pope straightens his hair and blesses the camera; the amazement of history registers fluently throughout (he was also the first pope whose voice was recorded). Leo was the oldest pope, having reigned until he was 93 and he stabilized the church itself, but his use of media in the current age is remarkable.