Latest History Lists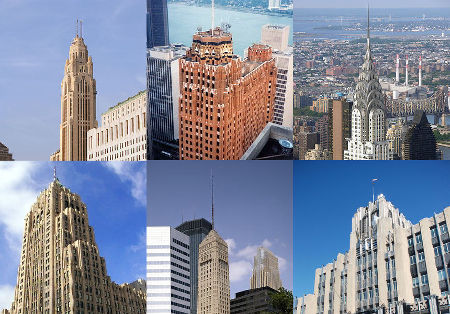 Art Deco was an art and architecture movement which emerged in France shortly before the outbreak of World War I in 1914 and spread around the world in the...

Ancient Greek religion and mythology recognized a number of deities but the most venerated gods and goddesses were the so-called Twelve Olympians who were...

Starting with the so-called February Revolution in 1917 and ending with the October Revolution later that year...
---
Also known as the Mitford girls, the 6 Mitford sisters were highly controversial daughters of David Freeman-Mitford, 2nd Baron Redesdale (1878-1958) and his wife...
Henri Matisse (1869-1954), one of the most admired and respected French artists of the 20th century was the foremost figure of Fauvism, a style of painting that emerged in the early...
Fame and fortune typically go hand in hand. This, however, wasn't always the case. Contrary to today's celebrities, many great historical figures didn't enjoy fortune even though...
The term Victorian architecture describes several - predominantly revival - architectural styles that were popular from the mid- to the end of the 19th century;...
In the mid-1950s, the rivalry between the Cold War superpowers - the United States and the Soviet Union - was taken into space, giving rise to a period known as the Space Race that...
The Romans have built one of the greatest empires in history. Their success was a result of multiple factors ranging from military might and...
The historic yes vote in the Irish referendum on same-sex marriage proves that the society is getting more and more accepting and open-minded when...
The Flemish painter Peter Paul Rubens (1577- 1640) was one of the foremost figures of Baroque painting. A highly prolific artist who is credited with more...
On May 17, 1954, Chief Justice Earl Warren proclaimed to the nation that schools were no longer to...