Latest History Lists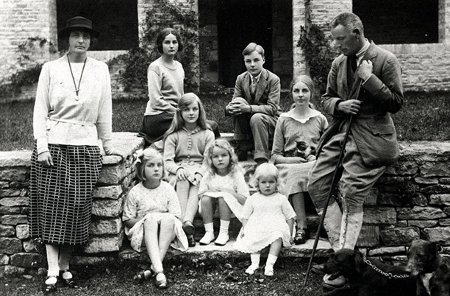 Also known as the Mitford girls, the 6 Mitford sisters were highly controversial daughters of David Freeman-Mitford, 2nd Baron Redesdale (1878-1958) and his wife...

Henri Matisse (1869-1954), one of the most admired and respected French artists of the 20th century was the foremost figure of Fauvism, a style of painting that emerged in the early...

Fame and fortune typically go hand in hand. This, however, wasn't always the case. Contrary to today's celebrities, many great historical figures didn't enjoy fortune even though...
---
The term Victorian architecture describes several - predominantly revival - architectural styles that were popular from the mid- to the end of the 19th century;...
In the mid-1950s, the rivalry between the Cold War superpowers - the United States and the Soviet Union - was taken into space, giving rise to a period known as the Space Race that...
The Romans have built one of the greatest empires in history. Their success was a result of multiple factors ranging from military might and...
The historic yes vote in the Irish referendum on same-sex marriage proves that the society is getting more and more accepting and open-minded when...
The Flemish painter Peter Paul Rubens (1577- 1640) was one of the foremost figures of Baroque painting. A highly prolific artist who is credited with more...
On May 17, 1954, Chief Justice Earl Warren proclaimed to the nation that schools were no longer to...
Hillary Clinton is making a stir in the 2016 U.S. presidential election due to the fact that she represents the possibility of a female president, something the United States has never...
We have all heard of the Romans who dominated not only Italy but the entire Mediterranean. For centuries. However, modern people have...
Widely regarded as one of the greatest military leaders the world has ever seen, Napoleon Bonaparte (1769-1821) ruled...